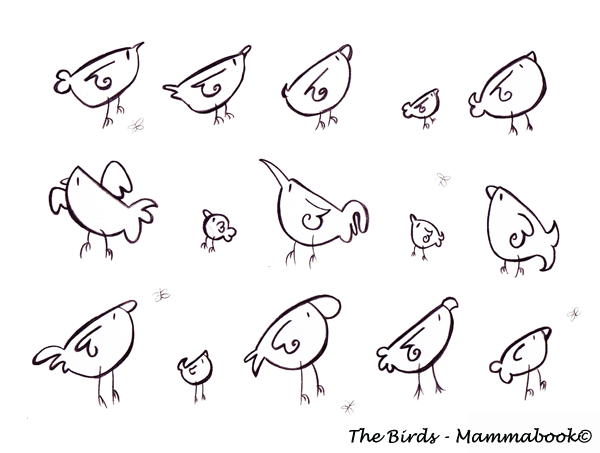 Finalmente ho ridisegnato il
banner e tolto i disegni invernali (giusto in tempo per la nevicata di domani,
sigh!). Ho provato a disegnare diverse cose ma, come vi ho detto, mi sono un
po' fissata con gli uccellini ultimamente, li avete visti nelle decorazioni primaverili, sottoforma di ciondolo… e non è finita!
I
finally drawn the new banner, filled with birds – all my creations are
birds-shaped lately! I also made some gift tags with them, I hope you will like
it! Of course, it is not authorized to distribute the drawings outside this
blog, or to sell it.
Intanto eccoli qui, The Birds… mi
sono piaciuti così tanto che ne ho riempito il banner, e ne ho fatto anche
delle etichette, giusto in tempo per partecipare all'ultima settimana del
LinkyParty di Creamamma
. Vi piacciono?
Il
vecchio banner va in pensione e ve lo posto per ricordo…
E
a proposito di uccellini, finalmente ho indossato il mio regalo! L'ho montato
in modo semplicissimo, non amo molto i fronzoli. Già portare qualcosa al collo
per me è una bella novità…